White Sands Anguilla is a .
A beautifully equipped villa for families, honeymooners, and friends. We welcome you to White Sands Anguilla. White Sands is nestled in the quiet historic-tourism neighborhood of Cul De Sac – 5 minutes walk to one of the world's best beaches (Rendezvous Bay). A Villa-Home with all modern amenities focused on providing you with comfort and cleanliness. Just minutes from all Anguilla has to offer. Rendezvous Bay is home to popular restaurants such as The Place, Garvey's Beach Shack, The Dune, Tokyo Bay, and more. Come, relax, and enjoy your stay at White Sands.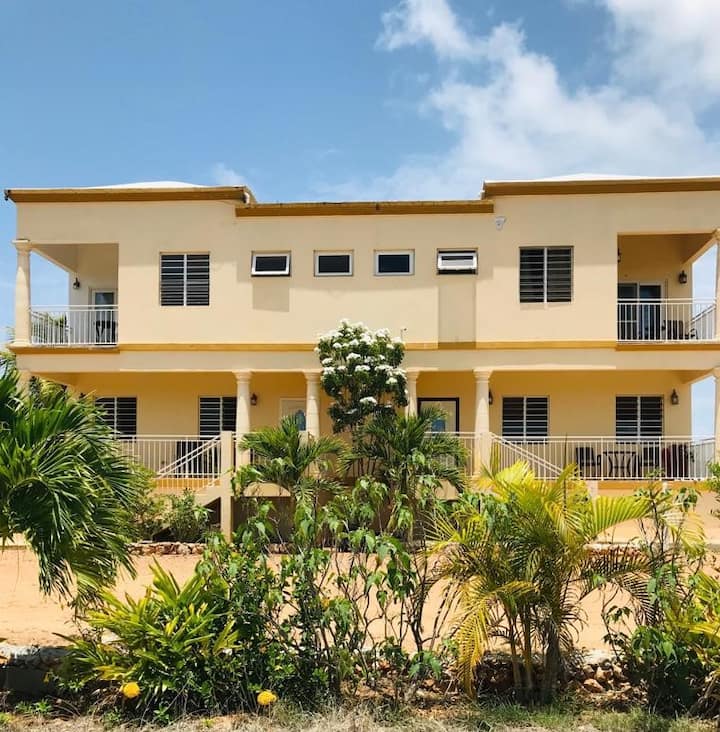 White Sands Anguilla is made up of 2 villas (Sea and Sand). The northern half includes Sand, and the southern half includes Sea.  Both units are over 2500 square feet with 3 bedrooms, full living areas, kitchen, dining, and 2.5 bathrooms.
For inquiries:
Phone +1 (301) 232-8905